Description
For the third time, Nonprofit HR surveyed social impact organizations in North America about their diversity (D) practices and priorities, and this year's survey results also offer insight on their equity, inclusion, and justice practices (DEIJ) as well.
Tune in to this special webinar for the TNPA community to find out how mission-driven employers fare in terms of their DEIJ practices and gain valuable benchmarking data such as:
how many social impact organizations have formal DEIJ statements, strategies, and dedicated budgets
what organizations report as their greatest diversity challenges
tips for moving from diversity statements to position statements
how the pandemic and social justice events have impacted decision making about DEIJ practices
and much more!
We will have plenty of time for your questions and discussions of what matters most to you.
Register now and you will gain insights to help your leadership prioritize DEIJ efforts and understand how to incorporate and implement these practices into your organization's strategy.
Funding for this program was generously provided by AARP Foundation as part of their 2021-22 strategic commitment to diversity.
PRESENTERS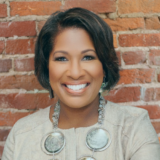 Lisa Brown Alexander, SPHR President & CEO Nonprofit HR
Driven to serve the often-overlooked people management needs for the social impact sector, Lisa founded Nonprofit HR, the leading talent management firm in the country that works exclusively with the nonprofit sector.
Today, fueled by the passion of 130-plus employees and consultants nationwide, her thriving company is helping many of the nation's most prominent nonprofit organizations get ahead through smart people management strategies. In the process, they're changing the way the sector thinks about talent and culture.
Lisa has inspired Nonprofit HR to become a force that thousands of nonprofit and talent management leaders look to for consulting services, thought partnership, sector-specific hiring, executive search needs, professional development, and information.
Lisa's leadership and the work of her firm have proven that better talent practices can play an integral role in nonprofit success. Over the course of her career, Lisa has presented to hundreds of organizations, staff, and leadership teams, covering all things talent management for the social sector.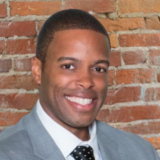 Bryan W. Jackson, MA Senior Consultant, EDIJ Nonprofit HR
Bryan W. Jackson provides subject matter expert advice, insight, and strategic direction to clients. He oversees complex client engagements, manages projects to completion, and designs and facilitates DEI training solutions and assessment services to partners and stakeholders. As a passionate trainer and driven operations and people leader, Bryan has worked with the Washington Nationals baseball team, Arlington Public Library System, and the Alexandria Department of Human Services.
His expertise is grounded in assessing and developing policies, resources, and programs to promote principles and practices of justice, diversity, equity, and inclusion within organizations and beyond.
Bryan also has experience in providing executive coaching, strategic planning supports and ongoing staff development to promote organizational behaviors that create an inclusive and diverse professional environment. When working with boards, Bryan helps senior leaders identify areas of growth related to equitable practices and create facilitated professional development workshops to address these needs. In addition, he has provided oversight and support for racial affinity groups within organizations and DEI best practices to support the long-term sustainability of this work. Developing and promoting policies aligned with social justice principles and equitable practices at the individual and organizational level through advocacy, professional learning, and strategic partnerships have been consistent driving factors for Bryan throughout his career. This passion has guided his work within for-profit, nonprofit, and educational organizations over the last 15 years.
Bryan has been recognized and featured in several publications for educational excellence, community leadership, and racial and social justice initiatives and served on several committees and boards. Bryan has been invited to share best practices as a guest lecturer at a multitude of universities including his alma maters Teachers College Columbia University (MA) and the University of Minnesota (BS), where he was recognized as a Distinguished Alumni in 2021 and the William E. Gardner Pre-K Outstanding Educator in 2011. In addition to these awards and honors, Bryan is also a co-chair of the Nonprofit HR Affinity Groups, 2022 Intercultural Development Inventory Qualified Administrator, a 2020 recipient of the Nonprofit Management Executive Certificate from Georgetown University, and a 2017 Surge Institute Fellow.